Resources
About
Resources created by our patent specialists to help your business maximise the value of your intellectual property.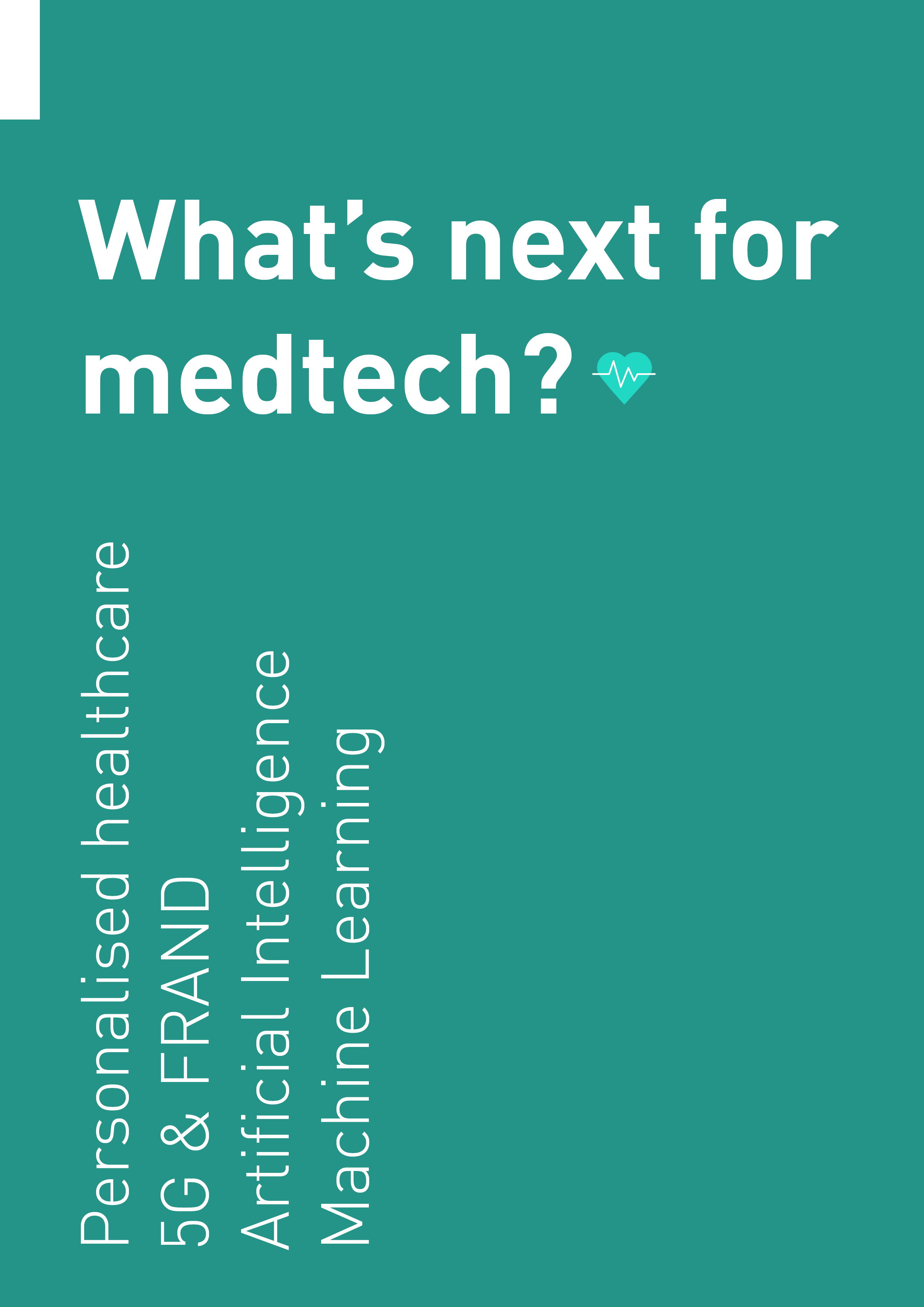 What's Next For Medtech?
Medical technology is booming. Statistics from the EPO show that medtech and healthcare patents have been the leading area of innovation for many years.
It has always been an innovative area but medtech is now home to a growing trend for different technologies to come together in new ways, creating imaginative methods of monitoring, diagnosing and treating individuals.
With a focus on personalised healthcare, 5G & FRAND licensing and AI & ML, this whitepaper showcases some of the challenges faced by innovators in this exciting sector. It also reveals key takeaways, highlighting the risks and opportunities this emerging area offers.
Download our whitepaper today to learn more.